2 Post lift 5 tonne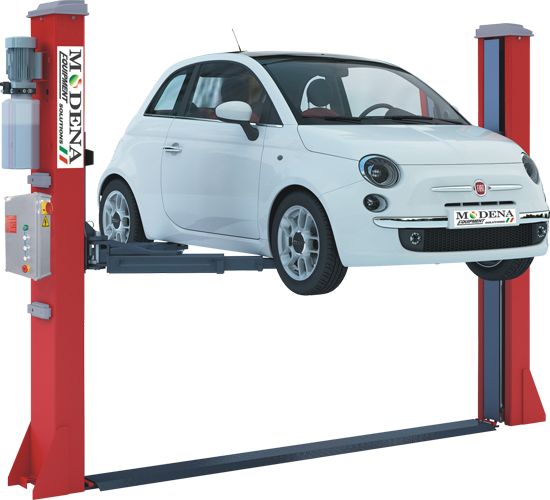 Available with 1(240v) or 3(380v) phase electric supply, easy to use and designed with safety in mind. This lift operates an automatic safety lock system with a electric control for lifting and lowering, giving you overall control every step of the way. With extending telescopic arms and adjustable screw top pads, this lift can be used on 4x4s, low suspension cars and everything in between. The arms also aid in easy loading of a vehicle, when the lift is at the lowest setting the arms can be easily moved into position. Once the lift goes up, the arms lock into place preventing movement of the vehicle.
Maximum lift capacity - 5 tonne
Maximum lift height - 1900 mm
Width between posts - 3342 mm
Height - 4451 mm Width - 4028 mm
Front arm length - 894 mm - 1800 mm
Rear arm length - 894 mm - 1800 mm
This lift is covered by our 3 year guarantee.
Contact us
or give us a call on 01322 386578.