DUOGYS Auto - Dual torch mig welder
Available new or ex demo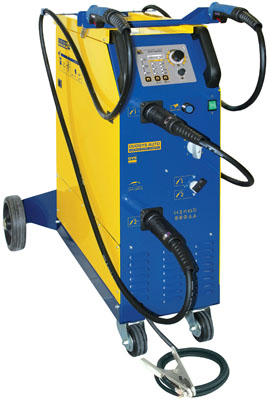 The DUOGYS is recommended to weld steel, stainless steel, aluminium and for the "mig-brazing" of high-tensile strength steels with CuSi and CuAl wires. Its adjustment is fast and easy thanks to its synergic wire speed function. The DUOGYS is delivered complete with 3 torches:
Spool on gun: for Alu wires (AlSi15, AlSi12 type) or stainless steel.
2 torches for steel, stainless, CuSi or CuAl wires.
For more info, give us a call on 01322 386 578