Astra microBENCH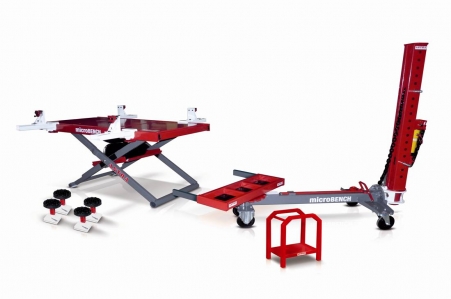 This quick-pull bench has a mighty 8 ton directional pull dozer, meaning no loss of power at any position on the arm. Once the vehicle is loaded, the lfit can be fully raised within 18 seconds. Completely pneumatically powered with firestone® air springs, which are reliable & super low maintenance. When you are not using the pulling arm, the bench easily be used as a simple scissor lift.
Maximum lifting capacity - 2.5 tonne
Height when lowered 115 mm
Maximum lifting height 1250 mm
Floor space 1700 mm X 940 mm (without dozer)

This product is covered by our 3 year guarantee.
For a free no obligation demo on this product please contact us, or give us a call on 01322 386578.
Designed & manufactured in Barcelona by Astra - www.astraballero.com