Dunlop wheel balancer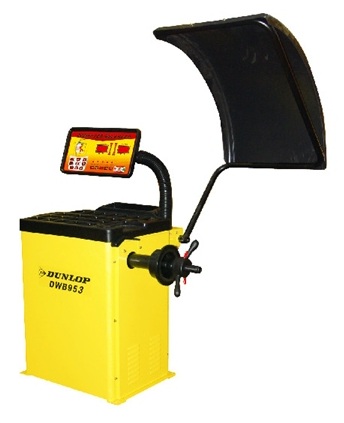 This wheel balancer is suitable for use on alloy or steel wheels. It is self-calibrating and super-low maintenance, allowing you to get on with the job. With adaptor cones and wheel weights included this is possibly the best starter wheel balancing solution on the market.
This product is covered by our 3 year guarantee.
Contact us for a free demo at your premises, or give us a call on 01322 386578
This product is featured in our package deals.

Specifications

Max wheel weight: 65kg
Rim diameter: 10" - 24"
Rim width: 1.5" - 20"
Precision: 1gram
Balancing time: 7 seconds
Adjustable screen position
Optional extras

Transit cone and spacer kit
Adaptor kit for closed-centre wheels
4x4 wheel adaptor kit
Motorcycle adaptor kit
Spacer kit for wide wheels, with large offset (included in 4x4 kit)

Eco kit (all the above kits with wall mounting board)